Windows & Linux Server Deployment
VPN, File, Web, E-mail & Application Server
With our new business server which is specifically designed for SMEs, you can remarkable improve the operating efficiency of the entire company. It's a Mult-functional, intergrated, easy to use and high performance business paltform which can satisfy all your requirements for enterprise internal office, resource sharing and information exchange etc.

File Server
With File Server deployed in Office, you can easily share all company files, documents, pictures etc. More important, the file server can perform a real-time backup process to ensure enterprise critical data safe and it has strict user control to protect enterprise confidential data.

VPN Server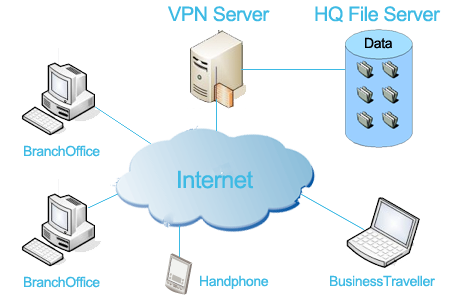 With VPN Server deployed in Corporate HQ, you can access company data as usual whether you are during the trip or in other branch office.

Web & E-mail Server
With the Web & E-mail Server, you can hosting your own website and E-mail without any monthly subscription fee for Web & E-mail hosting service. But more important, it's more secure and reliable than the third party provider.

Application Server
Application server is a platform for enterprise application infrastructure software. Such as ERP system, accounting software, enterprise database etc all can run in application server.